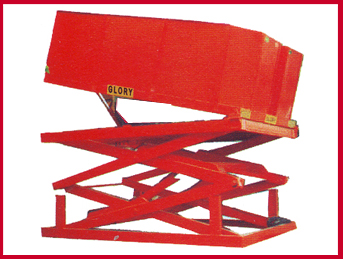 Specification
Available capacity: From 500 Kgs to 10,000 Kgs
Available lifting height: upto 6000 mm at de-rated capacity.
Available options: In single scissor or multi scissor configurations to provide the load capacity, lifting height and platform size to suit the specific application
Available Options: manual, electric operated & battery operated.
We offer our clients a wide gamut of Scissor Lift Table (Heavy Duty) that has exceptional load bearing capacity, ranging from a few kgs to thousands of kgs. Safe for lifting various equipment and material to the required heights, these Scissor Lift Tables are offered at the most economical prices to our clients.
The Lift tables are designed keeping in view the space availability in the shop floor.
* Easy to operate
---
E-mail us:
You are requested to email us at sales@gloryindia.com